Who We Support
We believe that every young person has enormous potential, and support organisations that take a positive approach to encouraging young people, helping them build resilience, overcome barriers, and take control of their futures.
The Foundation supports registered charities and CICs across London, Birmingham and the South of England.
We build charity partnerships in four main ways:
Strategic Partnerships
We have a small number of long-term Strategic Partnerships with organisations that share our goals and values. We aim to create transformational change through these relationships, drawing on the full range of support from our colleagues across Berkeley.
Community Partnerships
Each Berkeley Group operating business selects a local charity to partner with. These are usually small-to-medium sized organisations working in the local areas, and provide a focus for staff fundraising and volunteering.
Resilience Fund
Our newest funding programme offers grants and support to small-to-medium sized charities to invest in their organisational development, building resilience for the future.
Development Fund
A flexible funding pot that allows the Foundation to explore new ideas and respond to opportunities that don't easily fit into the three main funding streams.
Alongside the long-term partnerships shown here, we make a number of other grants each year. We are working with 360Giving to make our grant-making data freely accessible to the public so that funders and charities across the UK can improve decision making, learning and grant-making practices.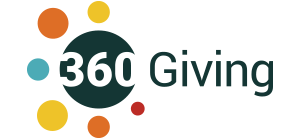 This spreadsheet contains details of all grants awarded by the Berkeley Foundation since 01 May 2019, formatted to the 360Giving data standard. This data will be updated every six months.

This work is licensed under the Creative Commons Attribution 4.0 International License. This means that the data is freely accessible to anyone to be used and shared as they wish. The data must be attributed to the Berkeley Foundation.